CENTER – Central Nacional de Turismo no Espaço Rural, with headquarters in Praça da República, n.º 17 – 4990-062 Ponte de Lima, Portugal, Corporate person no. 504854275, Central Reservations and Payments of Solares de Portugal, Casas no Campo, and Aldeias de Portugal, is the entity responsible for the collection and processing of your personal data , for the purposes defined by the International Payment Systems for the acceptance of Visa and MasterCard branded cards and for the implementation of the Privacy Policy.
You can contact us through our email info@center.pt or by the number (+351) 258 931 750 (business days from 9 a.m. to 1 p.m. and from 2 p.m. to 6 p.m.).
Prices
Prices are in Euros and are per double/twin and per night. Prices include breakfast and private bathroom. Extra Beds only for children up to 12 years of age. No charge will be made for cots for infants.
Dinner
Dinner is available at several houses at an extra cost. Those requiring an evening meal should give plenty of notice to their host. The breakfast service is included in price, whether it's accommodation in the main house , in apartments, attachments or dependencies .
Equipments
The swimming pools available in several houses are open air and dont have heated water. If the weather conditions allow it, they are available from 1st of May until 1st of October. All apartments provide the necessary utensils and equipment for preparing meals on a small scale. Provision of breakfast linen and towels is also included.
Reservation Procedure
Reservations are to be made directly to CENTER by e-mail info@center.pt, fax (+351) 258 931 320 or Phone (+351) 258 931 750. CENTER will then do its utmost to confirm each reservation or to offer alternatives. Reservations can be distributed throughout the different regions, within the houses mentioned previously.
Conditions of Payment
The total payment is required at the time of the reservation. Payment can be made by bank transfer, Visa, MasterCard and American Express Card.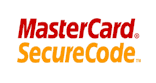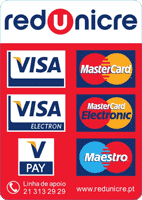 Cancellation Fees (houses rented by room)
30 days before expected arrival: no Payment
From 29 days to 8 th day of expected arrival: 50% from the total amount
From 7 days to day of expected arrival: full payment
Cancellation Fees (houses rented in self-catering)
60 days before expected arrival: no Payment
From 59 days to 30 th day of expected arrival: 50% from the total amount
From 29 days to day of expected arrival: full payment